COUNTERING ELECTORAL DISINFORMATION
in Latin America and the Caribbean
Disinformation and fact-checking during electoral processes in Latin America and the Caribbean
If you work in education, journalism or are an electoral authority, you can watch the videos of the virtual talks we gave with strategies to counteract electoral disinformation.
How to identify and respond
to disinformation during election periods.
FOR TEACHERS AND FIRST TIME VOTERS
Counter election-related mis/disinformation
and promote youth participation.
Information and Elections in the Digital Era
During this five-week massive open online course, which will be held from September 19 to October 23, 2022, students will explore the diverse malpractices, strategies and techniques, which electoral stakeholders face online.
Experts from the region and election-related mis/disinformation.
Representatives of fact-checking organizations and UNESCO in Latin America and the Caribbean meet to discuss the risks of election-related mis/disinformation, the role of authorities, journalists and alliances
Why freedom of expression and access to information is so central to free and fair elections?
When we cast our votes, we are not only selecting a president, a legislator, a municipal councilman, or a candidate between two opposing policies. The decisions that really affect how we live are made by ourselves. But who is responsible for ensuring that the public receives reliable information? Political parties, the media, and election oversight bodies all have a part to play. Because democracy flourishes and our elections stay free and fair when information is accurate, comprehensive, and readily available.
The risk of electoral disinformation
can affect all elections in Latin America and the Caribbean.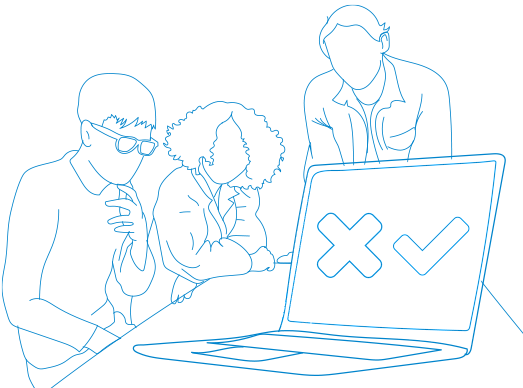 Ten of the most common types of electoral disinformation
2022, ElectoralCheck. All rights reserved. UNESCO Montevideo.